Interview with... Justyna Sowa of Decorum
Welcome to a the second of our feature interviews here on the Pretty Dandy blog. These are interviews with the interiorati. Find out a bit more about some of the people involved with interiors in the UK, whether they are bloggers, photographers, interiors designers or journalists. Or, in this case, a new business owner and blogger who also knows her stuff in the world of Social Media: Justyna Sowa.
I met Justyna at Decorex at the last London Design Festival, where she was running the Decorex 100 event to find the top 100 Interiors Tweeters in the UK. I'm delighted to say we made it onto that list and it was lovely to meet Justyna in person at the event.
Since then she has gone on to start her own business with Charlotte Duckworth, but I'll let her fill you in on that herself!
First up, can you introduce your work for anyone who isn't aware of it?
I'm the co-founder and head of social at
Decorum - a content marketing agency for design and interiors businesses
, which I created together with interiors journalist Charlotte Duckworth. We met while working on Decorex International and took our chances to create something unique and help creative businesses make the most of their marketing online.
Who are your design heroes & why?
I'm continuously impressed by graduates and young designers who manage to combine hard work and talent to quickly take the design industry by storm. Because they are at the beginning of their design careers they often have no limitations and no expectations, which means they simply create absolutely striking designs.
Tell us one of your earliest design memories.
I remember being about five and sitting at the dining table with my mum, cutting out roses from a box of chocolate's packaging and reconstructing full 'bouquets' on paper, with lots of paints and crayons involved.
If you could have one item delivered to your home tomorrow, what would you choose?
One of the vividly coloured Anglepoise lamps from Retrouvius - not sure I could cope with any other type of lamp on my desk.
Where have you visited that has most inspired you?
The Murano islands in the Venetian lagoon - a truly magical place, very quiet, filled with mesmerising, handmade glass chandeliers, decorative accessories and jewellery. And the best ravioli I've ever had!
And finally… please share a design secret with us…
Workshop Coffee in Clerkenwell - I love its interiors, the atmosphere, the velvet skull wallpaper upstairs (!) and all the creative people you can meet there. Fantastic place to grab coffee after a client meeting!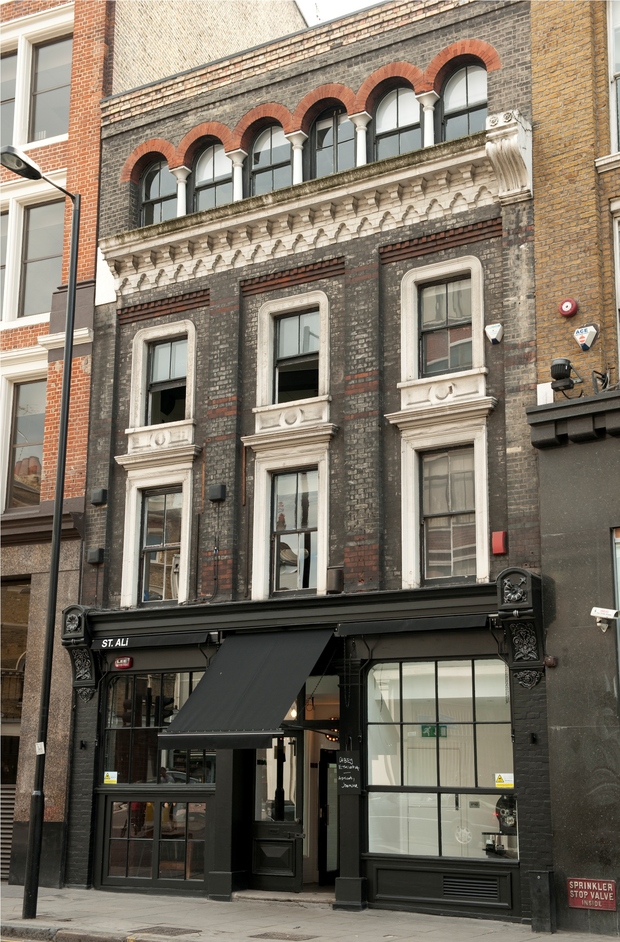 (Image from LondonTown.com)
Thank you so much to Justyna for taking time out from her busy new venture to answer my questions. Although, my wallet might not thank her... I'm now seriously considering getting one of those anglepoise lamps and taking a trip to Venice!
Hope you've enjoyed our latest peek behind the interiors scenes. Thanks for reading!
Becky